Amy Watson
Why I Don't Have Time to Blog
Updated: Jan 11, 2021
Busy celebrant lady doing stuff.
But what stuff might that be...?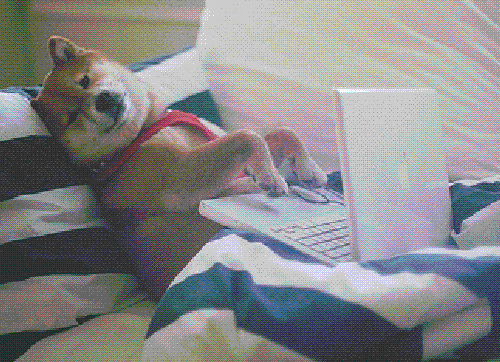 Well COVID 19 has got me doing all sorts of crazy things.
I have finally pulled my finger out of the apple pie and set up a blog... You see in ISO I have no excuse, but usually, I ain't got time for dat!
When the wedding world is operating normally, celebrants are busy people, much to the surprise of many folks out there.
'But how can you be busy' they say, 'when you only turn up for an hour on the day?'
Well my friends, therein lies the most common misconception we celebrants deal with on the daily.
So what does a celebrant actually do?
What goes into the making of a marriage ceremony and what exactly does your celebrant (a good celebrant I should say) do behind the scenes?
Well let's break it down shall we...
1. Meetings.
When it comes to my couples, there are usually two catch ups, sometimes three, either in person or virtually. Usually (but not always) we catch up prior to the couple booking me in, one lengthy planning meeting/ interview and another pre wedding catch up or run through.
Averaging 1 hour each that equals 2- 3 hours.
2. Email correspondence.
It's amazing how many emails and calls will be exchanged from the initial enquiry to the point I shoot through confirmation that your marriage is registered. And all this back and forth takes time, I'd say an hour at least per couple.
3. Writing your amazing, bespoke, shit hot ceremony.
Now this is the big kahuna when it comes to the prep for your ceremony and the time it takes depends on various factors, the main one being the celebrant.
It depends how experienced they are, how their brain works, how distracting the fridge was that day and just generally how fast they are at banging out amazing stories.
Some days the writers block can hit hard, whereas other days those nuggets of gold are just falling out onto the page.
But as a rough guide, let's say 3-5 hours per ceremony.
4. Paper work.
All good things come with admin and a legal marriage ain't short on paperwork.
All the pre and post legals plus prep of certificates, god damn paper jams, vow cards etc for the day, adds up to about 1 hour per couple.
5. The big day.
Celebrants usually arrive 30 mins - 1 hour early... then they wait another 15 mins for the actual bride or groom to arrive. The ceremony itself takes place (half an hour - 45 mins) and obviously it would be rude not to stay afterwards to knock back a champagne with the newlyweds.
Now we are yet to factor in the commute and for celebrants, the travel to and from a ceremony very often exceeds the time they are actually on site doing the fun bit.
In Sydney, a one hour trip each way is usually the minimum I plan for and that's just to get across from one side of town to the other.
So as you can see, the proof is in the pudding...
or perhaps more importantly, the maths. When you break it down it's clear, there are a bucket load of hours dedicated to each and every couple we take on with the majority of that work taking place before we even turn up on the day.
This is why that moment when you are married is so unforgettable and unique to you. It was planned and considered and worth every hour spent.
So is that reflected in the dollar bucks?
Abso-freaking-lutely. All these hours of work are definetly a factor when a celebrant is deciding what they will charge. The hours as well as the marketing costs, registration and OPD, office supplies, general business running costs and all our stunning outfits which ARE NOT tax deductible. I know right, what a rort!
So...when investigating a celebrant's price, keep in mind the hours they put in... the real hours.
Those with experience know just how much time they invest in each couple and they know exactly what those hours of golden goodness are worth to you.
If you want proof of that shiny gold, check out some of my reviews here.
https://www.yourmarriagemaker.com/testimonials
If you want to find out more about my packages and prices, hit me up here:
https://www.yourmarriagemaker.com/contact-amy-watson
xx
Pic by the insanely talented The Paper Fox